Used Car Buying Guide

When shopping for a used car, you may find that you have a lot more options to choose from than if you were buying new. With a multitude of available model years along with better deals making higher trims more accessible, you have a lot to explore.
To help Doral, Miami, Hialeah, and Kendall drivers in their shopping experience, Ocean Auto Club has brought you this guide to buying a used car.
Why Buy a Used Car?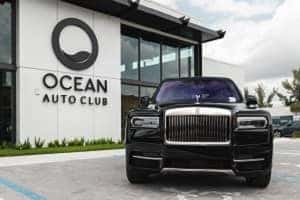 When you're looking for your next car, you'll likely have the option between buying a new car and a used car. There are benefits to choosing either of them: New cars, for example, offer lower mileage with warranty coverage, making it a comfortable decision.
Looking at used cars though, drivers will enjoy a number of benefits as well. Used cars can be a great choice for drivers who enjoy finding unique models. With a wealth of older models to pick from with higher trim features, you can really find something special when you search through a used inventory.
Used cars also offer drivers better deals, making them a good choice for people who want a high-quality vehicle with a great offer. Overall, buying used gives you a lot of options and variety with what's available to you. Perhaps you can find a vehicle that isn't in circulation anymore or maybe you can take home a more luxurious model.
What to Look for in a Used Car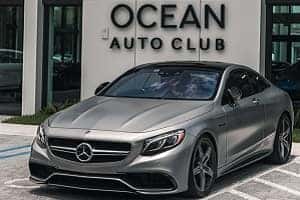 Searching for a used car is a fun experience, and finding that ideal model for you can take you to a lot of interesting options. To start, it's important to consider what you want from your next car, whether it be luxurious comfort features or lots of space. Think on this and then search for the right models for you.
Next you want to research individual cars; it's good to look for models that offer low mileage while still giving you a good deal. While high mileage isn't something to be avoided, it's always good to shoot for a newer car when possible.
Finally, it's always a good idea to read any history reports available on your used vehicle if possible. Every car uses a VIN which you can search on websites like CARFAX®. By reading a history report, you'll find detailed information about how many owners have driven the car as well as what it was used for in the past.
Overall, when buying a used car, it's rewarding to do your research and stay prepared. When you're ready, simply visit the dealership you want to buy from and take the car out for a test drive.
Visit Our Used Car Dealership
If you're interested in buying a used car, let us take you through our available inventory. At Ocean Auto Club, we're proud of the vehicles we have on offer and we're eager to show you some of the best on our lot.
Are you a driver in the Doral, Miami, Hialeah, or Kendal area? Explore our website to view our used vehicle inventory today! Schedule your test drive!