Why Buy Luxury Used?

Are you drawn to the style and comfort offered by luxury cars? Perhaps you find the idea of a carefully tuned engine with high-performance to be enticing. You can have just that by getting a great deal with a used luxury vehicle.
At Ocean Auto Club, we want to show you some of the benefits that taking home a used luxury car can have. Read more to learn why Doral, Miami, Hialeah, and Kendall drivers should buy luxury used vehicles.  Contact us today to get a luxury used car!
More Features at a Better Deal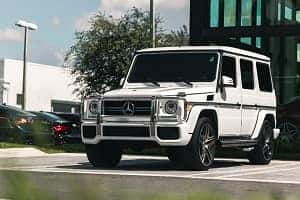 Probably the clearest benefit that comes from buying a used luxury vehicle is that you can get much more car at a better offer. Luxury vehicles offer a ton of great comfort features that help to make your driving experience nice and easy.
You'll likely enjoy features like leather seating and automatic cruise control that will make your commute through traffic feel cozy. Oftentimes, luxury cars are some of the first vehicles to introduce high tech features before they're even brought to economy cars.
In addition, buying a used luxury vehicle allows you to very easily discover a car that's been outfitted with a premium audio system. With a vehicle that has been engineered with a high-quality speaker system, you'll be able to hear your music with a much higher sound.
Improved Performance
Another excellent benefit of buying a used luxury car is that many luxury vehicles are designed specifically with performance in mind. If you enjoy the idea of sport steering, a used luxury vehicle will be designed with the equipment you're going to want.
While you may find more economical vehicles using larger engines, they don't usually have the same level of engineering that luxury vehicles enjoy. When you drive a luxury vehicle, you'll experience tighter steering with unique features like a limited slip differential that help to enhance your cornering.
A More Stylish Design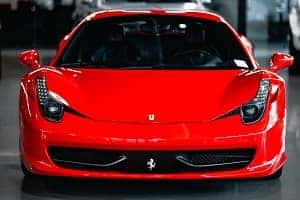 It's no secret that when you see a luxury sports car on the street, that it often looks better than many of the other cars on the road. We all want to look that good on the street, and achieving that style can be pretty easy when you choose to buy a used luxury car.
Luxury vehicles feature excellent style because they're often designed with unique features that are specific to their brand. You'll see many luxury cars that feature recognizable grills, for example, that help to make it easy for people to recognize the brand on the road. And since that brand is a luxury manufacturer, there's a good amount of status that comes with it.
Discover Luxury Used Cars at Our Dealership
If you love cars and want to get a great deal on a fantastic driving experience, a used luxury model can be a great choice for you. At Ocean Auto Club, we want to provide Doral, Miami, Hialeah, and Kendall drivers with the best offers of luxury used cars near them.
If you're interested in trying out a car on our lot, schedule a test drive with us today.